Korea Fuel-Tech Poland
Korea Fuel-Tech Poland Sp. z o.o.v(l.l.c.) is one of the companies corporate of Korea Fuel-Tech Corporation with the head office in South Korea. The corporation was founded July 22th, 1996 (emerged from the Korean company Airtech established in 1984), at present it consists of offices in China, India, Slovakia and Poland.
Company KFTP has two factories, in Zabrze and in Zory. The main objective is the production offinishing materials, plastic, for the automotive industry for vehicle brands such as Hyundai, Kia, Volkswagen, Renault and Nissan.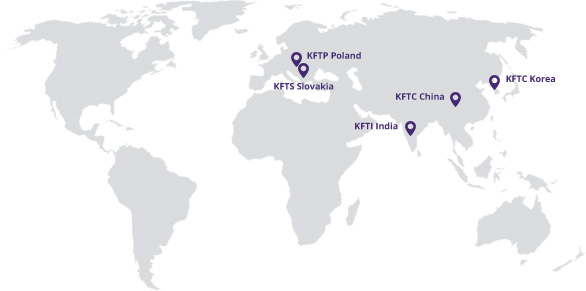 News